Buy Idaho, Great Products Featured at the Statehouse
Dear Friends,
We are one month into the 2019 Idaho Legislative Session, which means we are a third of the way done. What a busy month!
The Joint Finance and Appropriations Committee (JFAC) heard budget requests from a number of Idaho agencies, including the Idaho Department of Health and Welfare. In the Health and Welfare presentation, Nampa's Southwest Idaho Treatment Center (SWITC) was a topic of conversation as they focus on the continuous issues the agency has experienced working with this vulnerable population of Idahoans. The SWITC budget request is for $10.9 million to care for the 18 men and women who live there now. The math is simple: We are spending more than $600,000 annually per resident. This is an urgent matter needing immediate attention.
A recently released report from the Office of Performance Evaluations details the failings of this facility to its residents, caregivers, and the people of Nampa. Unfortunately, these are not new issues. This cannot continue and we need to solve these problems. With a sense of urgency, I have challenged and requested the agency take immediate action.
In addition, I am confident there are successful models that accommodate this vulnerable population with better outcomes for everyone. The implementation of a solution is long overdue. You can expect updates as they become available.
I look forward to continuing to keep you informed with highlights taking place in the Idaho Capitol during this legislative session, including what you find below. I hope you enjoy this important information. For more details, log onto legislature.idaho.gov where you will find bills, committee recordings and live stream videos of our Senate and House floor sessions. Also, don't forget to connect with me on Facebook. I look forward to your involvement.
Sincerely,
Jeff Agenbroad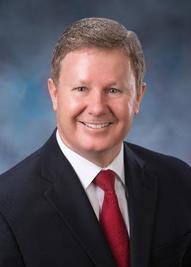 Jeff Agenbroad

jagenbroad@senate.idaho.gov
Statehouse (208) 332-1329 (Session Only)

Committees:
Commerce & Human Resources – Vice Chair
Finance
Idaho business owners from across the state came together at the Capitol this week to participate in the 2019 Buy Idaho event in the rotunda. Buy Idaho is a nonprofit membership organization promoting Idaho products, services, and businesses.
For over 30 years, Buy Idaho has supported the state's business community and championed efforts to help Idaho companies grow and prosper. The goal of Buy Idaho is to keep tax dollars in Idaho through business building and increasing job opportunities, thereby improving the quality of life for all Idahoans. Click here to learn more about Buy Idaho.
This week, the Idaho Potato Commission (IPC) visited with members of the Legislature to update them on the activities and promotions currently underway at the Commission. Established in 1937, the Idaho Potato Commission is the state agency responsible for promoting and protecting the famous "Grown in Idaho®" seal, a federally registered trademark.
The seal assures consumers know they are purchasing genuine, top-quality Idaho® potatoes. Idaho's ideal growing conditions, including its rich, volcanic soil combined with its excellent climate and irrigation, differentiate Idaho potatoes from potatoes grown in other states. In 2017, Idaho harvested 310,000 acres of our famous potatoes with a production value of $974,966,000. Click here to view the Idaho Potato Commission website.
Wearing their traditional blue jackets, hundreds of Idaho FFA members from around the state met with Legislators and agricultural industry leaders for their annual Cenarrusa Day on the Hill. This event allows FFA members the opportunity to learn in person how public policy is formed by the Legislature.
This annual event is named after Idaho's former Secretary of State, Pete Cenarrusa, who passed away in 2013. Cenarrusa began teaching ag classes at Cambridge and Carey High Schools. He went on to serve in Idaho's Legislature and in the executive branch of State Government; he served a total of 51 years, making him the longest serving public servant in Idaho's history. His widow and wife of 66 years, Freda Cenarrusa, attended the FFA awards luncheon.